Be
ready,
2022,
will
go
faster
&
4
measurable
predictions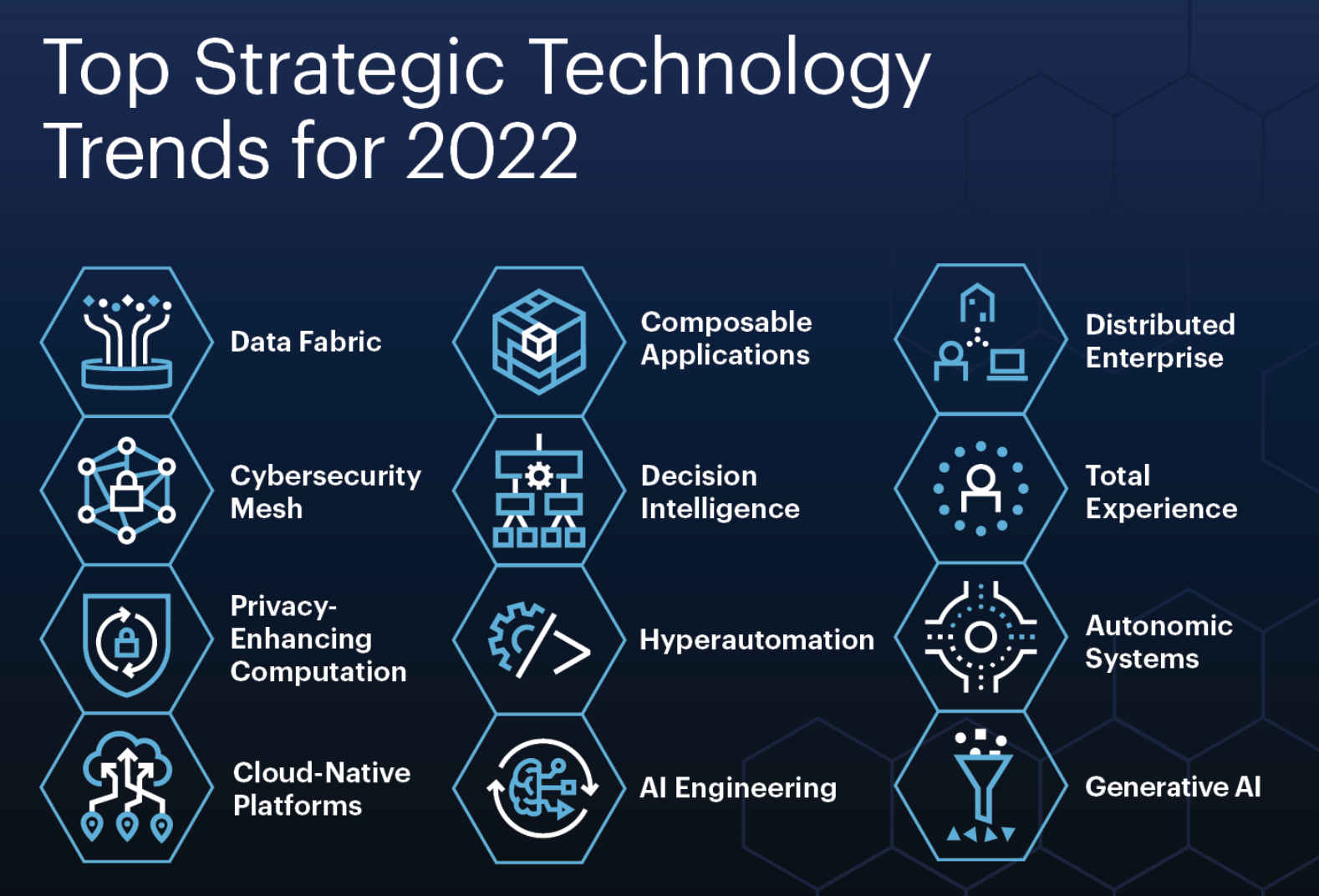 Whether we like it or not, the world is rapidly moving into a technological era, and at an increasing pace. This is essentially changing how businesses are being operated and ultimately, how value is added for customers. In the past, digital transformation was a long process that often took years to achieve for companies due to the many complexities involved. However, nowadays, the shift can be made in a matter of months. This is the acceleration aspect of digital transformation.
Here is some food for thought, These things or companies didnt exist on Christmas 20 years ago:
IPhone

Facebook

Youtube

Instagram

Twitter

Android

Bitcoin

TikTok

Tesla

Ipad

Google map

Netflix streaming

Amazon Prime

SpaceX

Slack

Skype

Whatsapp

AirBnb

Uber

Linkedin
This digital transformation has become inevitable for all businesses, but the real question if you dont do anything about it and evolve, you will become extinct. These 20 companies or solutions disrupted and extincted many large cap companies.
Embrace 2022, we're entering a time period of exponential rapid change.
4 predictions for 2022
1- To curb emissions and the pandemic showed that it wasn't necessary to go into the office to be productive , Remote work will rule.
2- Instead of Zoom or Team calls, you will interact with coworkers and clients in a virtual environment that feels real. The metaverse will offer new, exciting opportunities to people. It will be an enhanced work-from-home experience that makes you feel part of the team and not isolated alone in your apartment or home.
3- Blockchain and crypto will go mainstream and companies will begin to embrace the integration with their legacy offerings. Cryptocurrency will be renamed digital assets.
4- NFTs — digital tokens that represent ownership of assets and can be traded on blockchain exchanges — will start infiltrating the mortgage market, this will shake up our understanding and comprehension of home ownership.
Wish all my readers a great 2022, filled with health, happiness and success.