Why
implement
a
centralized
CRM
package
-
Main
Pitfall
&
5
tips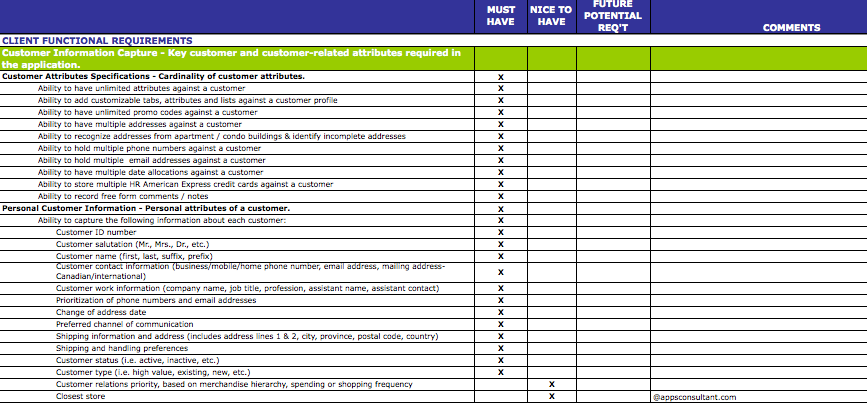 In my view, the top 10 reasons most companies move towards a centralized CRM (customer relationship management) system
Move to get a more complete view of customers

Automate previously manual and repetitive processes

Make business processes consistent across the company

Improve the quality and velocity of data. Enter once. Use many times.

Replace of various systems/databases by one system

Improve sales force efficiency, forecasting

Deploying CRM enables corporations to become more customer-centric with their business processes

Better user access to data and instant mobile analytical tools

Improve communication among groups within sales and marketing organizations

Leverages best practices throughout the organization
A CRM system provides a one face to the customer and a 360 degree view of sales and opportunities, by establishing the reflex of having a common customer ID across data dimensions, you can provide visibility to all of the customer-related activity across the enterprise.
Tip #1 Dont focus on functional requirements
When focusing on functional requirements take into account all Tier 1 CRM, share the same functionalities, provide a better scoring to the vendor that is already deployed internally, for example if your company is more Oracle centric select Oracle if its SAP centric select SAP, this will help reduce the risks related to integration.
Tip #2 Biggest risk will always be the data migration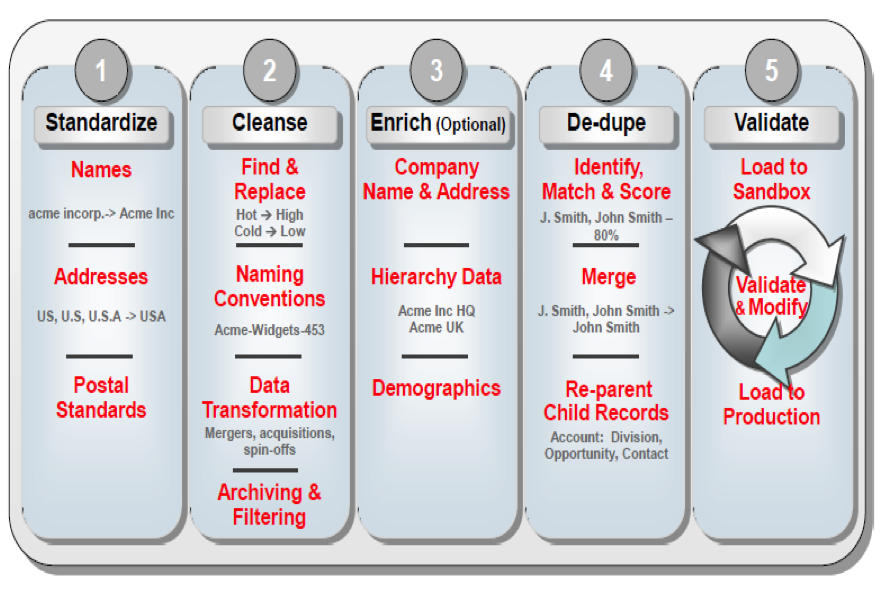 In a CRM project, put a focus on the data migration, bad data is the number 1 reason for project failures and overruns:
Main Pitfalls of Converting Bad Data
• Inaccurate report metrics
• Bad information wastes users time and effort
• Marketing wastes money and effort pursuing bad prospects
• Understanding your "customer" is impossible
• IT wastes time sifting through information and trying to make sense of it
• Operations has difficulty reconciling data against financial and other backend information
• User get frustrated, you lose valuable buy-in and adoption
Follow a structured approach and limit your initial scope of your data migration to converting:
Accounts, Contacts, Addresses, Opportunity, Products, Notes, Attachments and Territories.
Tip # 4 Data Cleansed then Loaded into CRM
Define key systems where data will be cleansed and then convert to CRM
Do the same with the transactional data, that will be loaded into CRM and which loaded into the BI for analytics
Tip#5 Setup CRM Center of Excellence
Provide one level 3 support group for all user queries, incidents, and changes requested. Across all business unit lines.
With established partnership for software break & fix, establish business-oriented service level agreements for availability, time to respond, and bandwidth/capacity for changes.
I would say that the Achilles heel to all IT systems especially in CRM systems is user-friendliness. If in doubt, use the KISS method'Keep It Simple Stupid'. Do you have 2 ways you could do something? Always work with the simpler of the two. It's much easier to add a bit of detail rather than trying to take away from an overly complicated process.