The
Secret
to
Enterprise
Projects:
Don't
Care
Who
Gets
the
Credit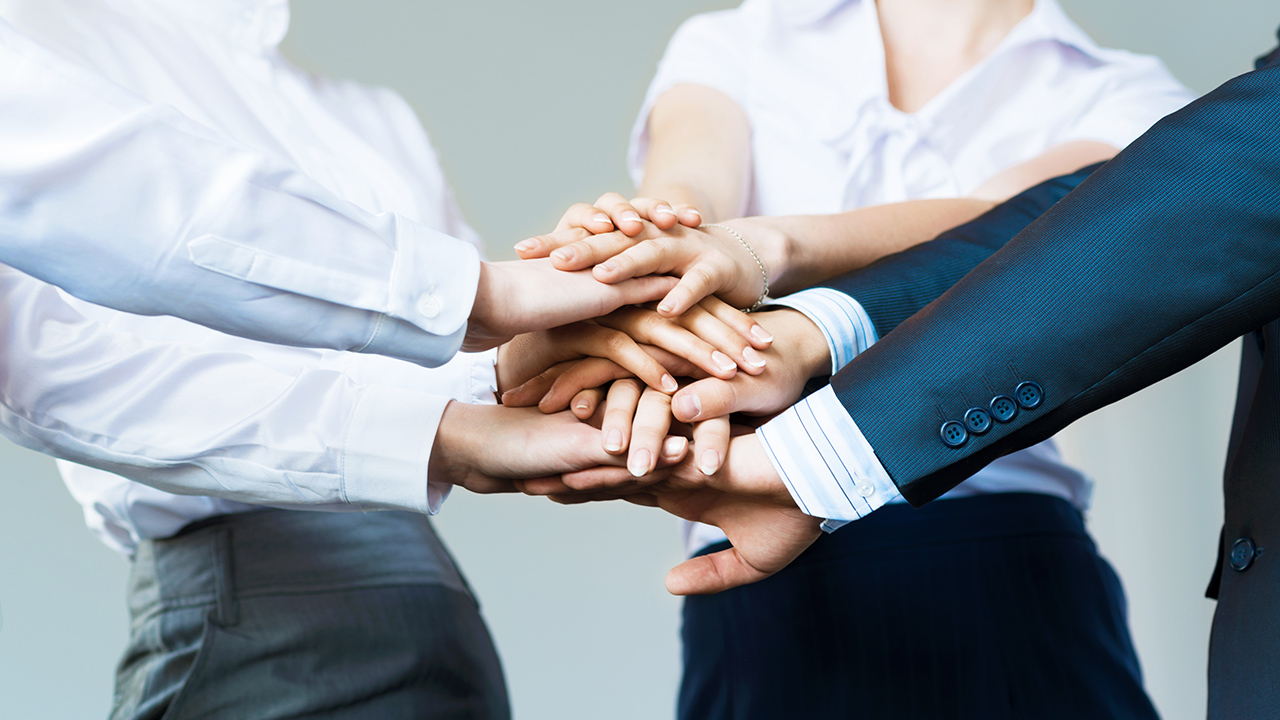 For a lot of people, having to work alongside others to complete any given project is their least favorite part of the job. Teamwork can be difficult, especially if all members involved have very different personalities that sometimes clash. In fact, 97% of employees and executive surveyed believe that lack of alignment within a team directly impacts the outcome of a project (source).
But usually one of the biggest sources of content when working on a project comes from members becoming more interested in proving their worth by getting credit for their own work, rather than wanting credit for team completion of a project. And really, the truth is that when you stop caring and who gets the credit, you'll find that working on a project gets much less stressful. Though it might seem counterintuitive, forgetting about who gets the credit for a project will only benefit you as a leader in the long run. Here are 5 reasons why:
Your teammates will enjoy working with you
No one enjoys working with someone who is power hungry or someone who micromanages. Unfortunately for many, teamwork is a necessary evil that dominates the white-collar professional world. According to a recent survey by BusinessWeek, 82% of those surveyed said they depended on partnering with others throughout the day to get their work done. By being the type of team member who is more concerned about the group as a whole, they'll know that you give them enough room to breathe and develop. Since they don't feel smothered, it will be much easier for them to follow your advice and requests during the course of a project.
Team efficiency will be boosted
When it comes to team projects, time management is key. And the stress of deadlines is amplified even more when team members don't agree, can't get along, or just simply don't work well together. By focusing on the greater good and helping the cohesion of your group, you'll find that time coordination will be amplified and your team will finish more work in a given time frame.
Team moral will soar
When people like who they're working with, team projects can really be an enjoyable experience. On the other hand, team projects can be extremely disappointing if there isn't cohesion within a group. When surveyed, 86% of employees and executives sited lack of collaboration or ineffective communication for workplace failures (source). Making an effort to be more of a team player and less concerned about individual will help you boost team moral. All members involved will be energized and ready to face any obstacles, ultimately resulting in a positive experience and a successful project outcome.
Their skills will develop more
Because your team members know that they can shine with their individual skills, they'll do their best in developing them. They won't stifle their creativity or productivity due to reservations they have about potential reactions from their team.
They'll stick more to your team
In the business world, a team that works well together on project is as good as gold. Being the type of team member people like to work with means that you'll have team members who last longer and actually want to stick around to work with you. In the end, you'll have even more success as a group as you continue to develop the synergy you helped start in the first place.
As Henry Ford stated, "Coming together is a beginning, staying together is progress, and working together is success." And this entire process is dependent on that team sharing a common goal, using their individual talents to work toward that goal, and using those talents and skills in unison. Worrying less about who is getting the credit and more about the success of the entire group is the first step to achieving that.
*********************************************************************************************
Here are some other recent posts, I've wriiten on Linkedin:
How Today's Workforce has Changed the Rules and Lens of Engagement
3 Lessons We Can Learn From the Homeless This Holiday Season
Corporations are Transforming into Professional Sports Teams-Data is the Game Changer
Let's Fix It: Deliver Your Business Project, or You're Just Another Person With an Opinion